CBD and Yoga: What You Need to Know
Both yoga and cannabis therapy have a long history. Modern science has made it possible to study how CBD (cannabidiol) can be used to benefit your yoga practice.
It's natural to see the link between the use of CBD as part of a healthy lifestyle and regular yoga practice. Let's dive into this further.
Yoga and CBD oil can provide you with a boost and some relief
Studies have shown that CBD oil (with its anti-inflammatory properties) can ease pain in the muscles when applied directly to the body. This is just one of many benefits the combination of CBD and yoga can produce.
Everyone has different resistance and flexibility abilities. It's important to know your physical limits across the various different forms of yoga, taking into consideration any injuries.
CBD is a phytocannabinoid that acts as an antagonist for both CB1 and CB2 receptors.
This could allow CBD, in addition to its functions for pain management, inflammation, and neuroinflammation, to positively impact immune cells.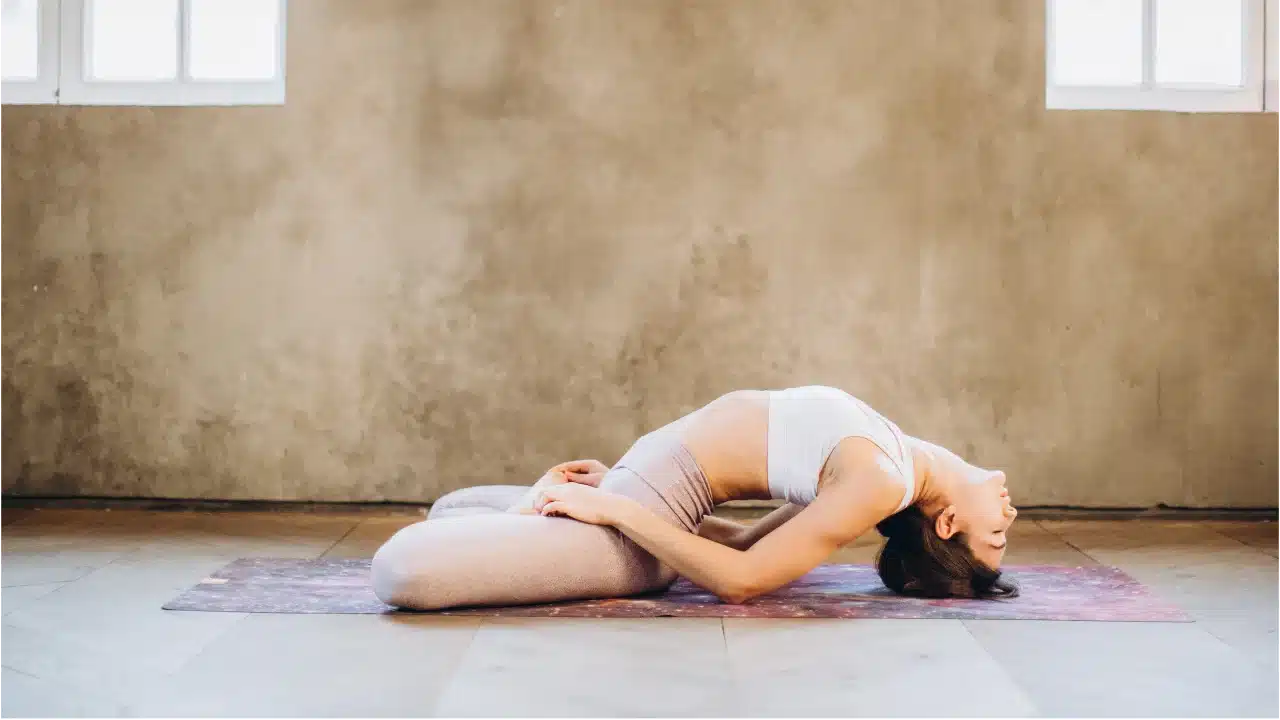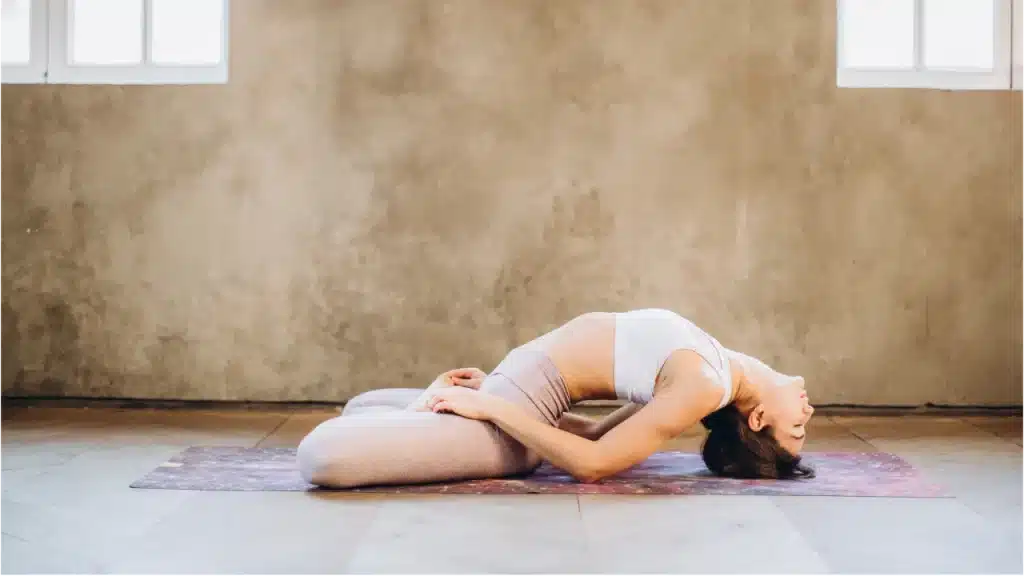 1. Preliminary Phase
Many regular CBD users report how regular use of CBD helps with the debilitating symptoms of anxiety by producing a calming effect.
 Pranayama (breathing exercises) can also be used to create awareness and presence in the initial stage.
It is also well known that CBD Oil has a relaxing effect on the muscles. This is good news for the yogi. Knowing how regular CBD use can help a yogi with their practice, combining the two only feels natural.
2. Concentration, Balance, and Sensitivity
The modern lifestyle we lead nowadays places a lot of stress on our mind and body. Finding moments of peace and serenity are far and few between. Natural resources, such as cannabis derived CBD, can help us to better respond to these daily stressors and find that harmony in our lifestyle.
Combining CBD and yoga and meditation can help you to reconnect with your body. You can take a CBD supplement right before your yoga session to help you relax your mind and help you focus on your inner self.
3. Rest and relaxation, Yoga, and CBD
Poor sleep quality can lead to inflammation, immune problems, and poor overall health. CBD can be used to address issues with sleep.
Ending a CBD yoga session should include the Savasana (or corpse pose). This will promote relaxation and awareness.
Many people who have attempted yoga classes have fallen asleep during Asana. This usually happens because they're very tired or are generally sleep deprived.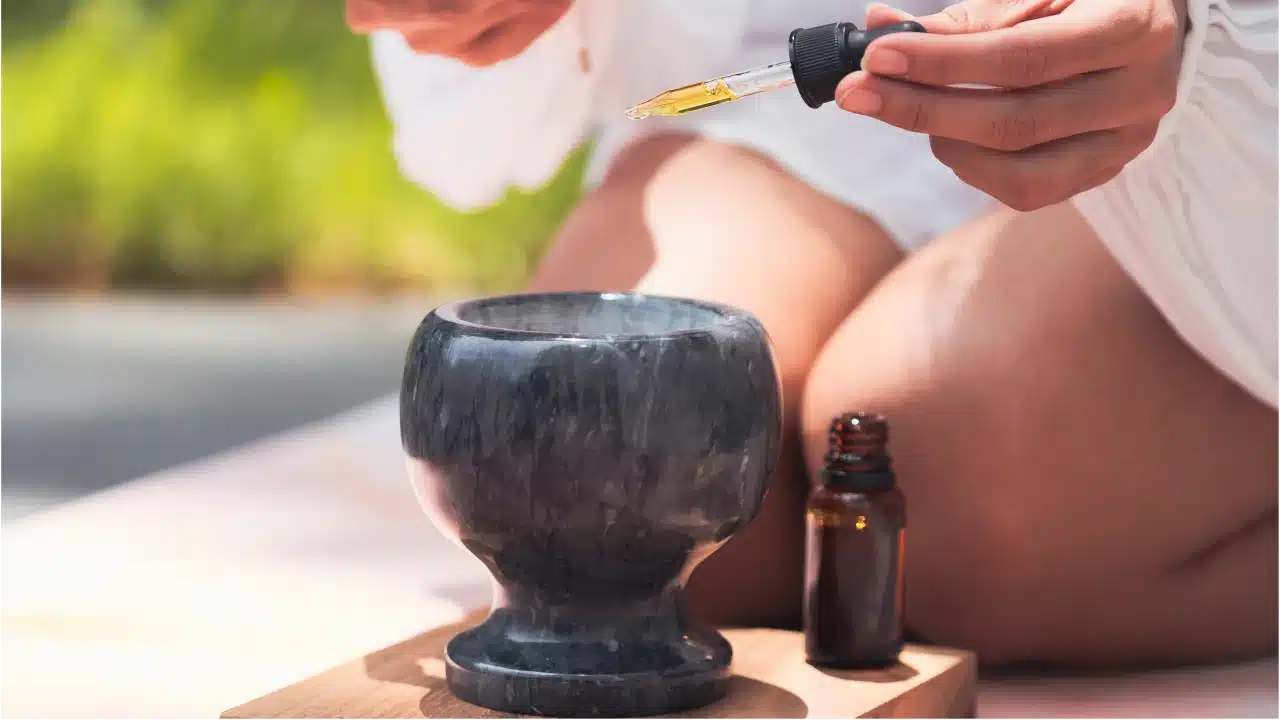 The eight limbs of yoga, particularly Asana, offer a temporary calm and allow practitioners to restore balance to their minds and bodies. You can feel calmer, no matter where you are; at home or in a yoga class. CBD's relaxing effects help you to stay calm and happy even after you have left the yoga mat. This is potentially due to anandamide, a neurotransmitter that releases pleasure and a sense of calm. It's endogenous, meaning it's produced naturally by the body.
Let's talk some more about anandamide and all of its benefits. Anandamide can cause feelings of joy, gratitude and happiness, as its name suggests. However, anandamide is present at very low levels and has a very short half-life. CBD can help you prolong the calming effects of your yoga practice by suppressing the enzyme that breaks it down.
CBD and yoga can be combined in order to enhance your yoga practice. The most popular practices CBD can be combined with include Vinasaya, Hatha, Mandala, and Restorative yoga.
They all aim to balance your intellect and physical, emotional, and spiritual well-being through different movements, breathing techniques, and meditation. The endocannabinoid system (ECS) is a biological system present in the body and composed of retrograde, endogenous lipid-based neurotransmitters that bind to cannabinoid receptors (CB1 and CB2). Its key function is to regulate and balance key bodily functions. With its complex actions in our immune system, endocannabinoids act as a bridge between body and mind.
Our CBD by BRITISH CANNABIS™ oils come in 4 strengths in both a RAW and Refined variety: 250mg, 500mg, 1000mg, and 2000mg. Simply drop the appropriate dose of oil under your tongue and hold the oil in your mouth for approximately 2 minutes before swallowing or until fully absorbed. Check out our CBD UK products today!