Recently we have learned of efforts by one of our distributors to sell products that imitate and unlawfully copy the innovative products of Canabidol™
Such imitation products are not authorized by Canabidol™. In certain instances, we regard that the products are counterfeit products or otherwise infringe many of the valuable intellectual property rights of Canabidol™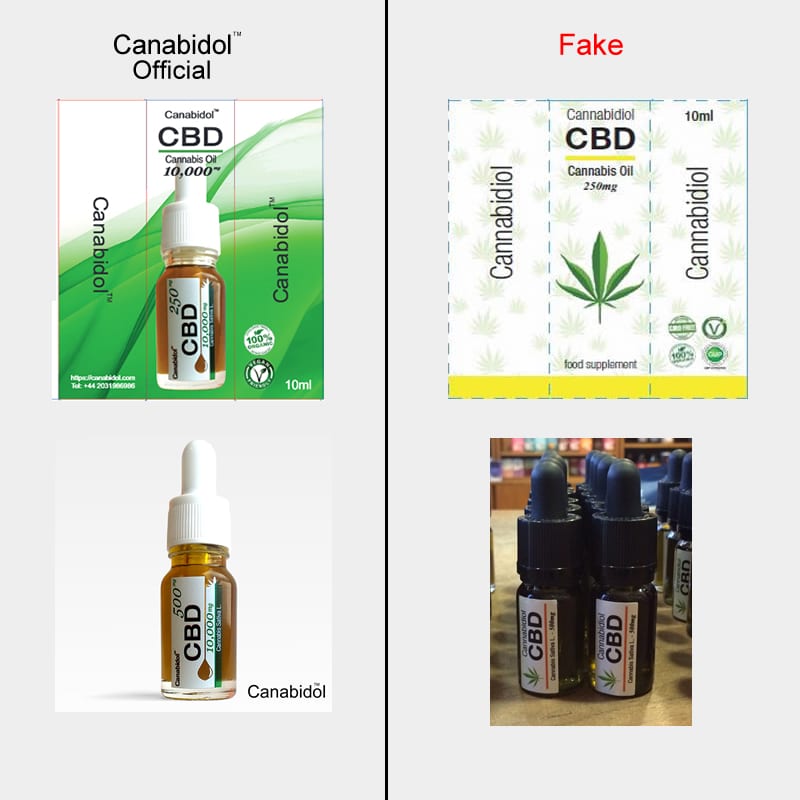 Canabidol™ is committed to selling high quality products to help assure long enjoyment by our many loyal customers. To do this, Canabidol™ has launched an intensive effort to help rid the market of unauthorized and imitation products.
We are the only official Canabidol™ distributor in the UK
Official Canabidol™ products are only available direct from canabidol.wpengine.com or one of our official Canabidol™ stockist across the UK.  Canabidol™ has an Interactive Store Locator making it as effortless as possible for customers to find us and find out where to buy your favourite CBD products in your area.
What we are doing about the imitation products:
We are working with the UK Cannabis Trades Association to take the necessary action to remove these products from circulation. If you have purchased one of the imitation products we would like to offer you a free replacement. Just contact our Customer Service Team with details of where and when you purchased the item and we will get the replacement sent out.
Get rewarded for reporting an imitation Canabidol™ product
If you see this imitation product for sale in a high street near you, just report it directly to us and we will send you £250 of official Canabidol™products.
Official Canabidol™ Stockist
If you are interested in becoming a official stockist of Canabidol™ please visit our wholesale page to sign up for a trade account