Where To Buy CBD Oil
CBD by BRITISH CANNABIS™ is the leading CBD supplier with over 500 stores across the UK.
From Country Store Health Foods in Cornwall to Will Chemists in Scotland, and Eatwell in Belfast Ireland, you can pick up your favourite CBD by BRITISH CANNABIS™ products in a CBD stores UK near you.
BRITISH CANNABIS™ is here to answer your questions...
Over the past few years, there has been a significant increase in the variety of CBD oil products available in the United Kingdom. Consequently, the process of selecting one that suits your preference can be a daunting task. Given the wide range of options both online and on the high street, choosing the best one can be quite overwhelming. However, with the high street availability of CBD products in the UK and online, you can easily find a product that matches your needs.

Whether you require CBD as a general relaxant, for a specific health benefit, or you just want to explore its numerous benefits for the first time, we can safely assure you that you'll find a wonderful supplement from us. So, take your time going through the options available and make an astute decision that aligns with your taste and preferences.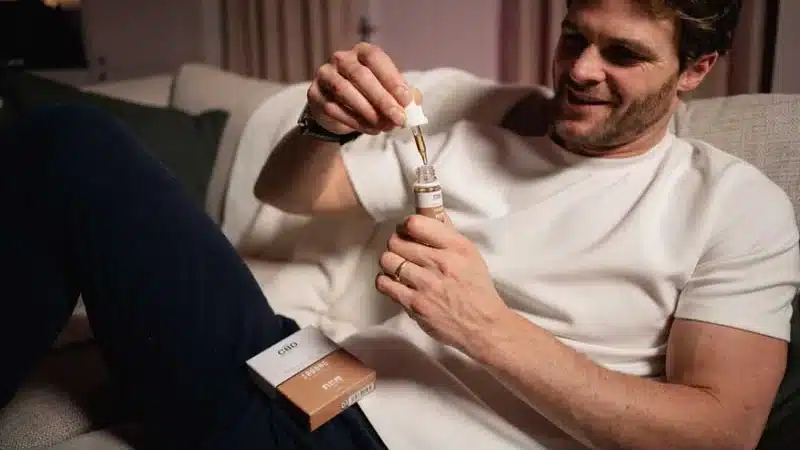 Where can I buy CBD in the UK?
CBD is known to contain medical characteristics that aid in the treatment of inflammation, insomnia, depression, pain, and anxiety, among other things. The Food Standards Agency (FSA) has published a list of CBD products that can legally be sold to consumers pending formal approval by the FSA.

Before you commit to a particular brand, there are a few things you should take into consideration. Such as the brands reputation, do they provide individual batched lab reports, are they listed on the FSA's list of approved CBD suppliers. Below are a few brands manufactured by BRITISH CANNABIS who are trusted by the FSA and other industry regulators. 
The team at BRITISH CANNABIS™ cares about crafting and extracting the best CBD. Established in 2015, BRITISH CANNABIS™ has built on years of knowledge and understanding for both CBD and the wider cannabis compounds allowing the company to use techniques and craft products in ways that had never been attempted before.
Where to buy CBD oil? BRITISH CANNABIS™ produces broad plant spectrum, organically grown, high-quality hemp CBD products. Their current award-winning product range consists of 100% Cannabis Oil, Capsules, Patches and more. Shop our Pharmacy Range, CBD HEALTH Range and more via our shop. 
A lot of their cannabis industry know-how and experience is embodied in their research and development cannabis farm, based in Portugal. If you want to try the best CBD oil in the UK for 2022, buy from BRITISH CANNABIS™.
ACCESS CBD™ is a smaller company that picks its products carefully, with each one being very high quality and effective – BUT affordable!
Their broad plant spectrum ACCESS CBD™ products are naturally flavoured with hundreds of unique cannabis compounds. Available in a variety of flavours and strengths to suit your needs. 
The ACCESS CBD™ range is a good option for where to buy CBD oil in the UK if you're on a tight budget. Customers can save up to 70% when comparing ACCESS CBD™ prices to other CBD brands in the UK.
Brought to you by the nation's largest CBD company within the industry, BRITISH CANNABIS™, with a passionate team in tow, ACCESS CBD™ continue to reinvest 100% of their profits back into the business, supporting others and their team.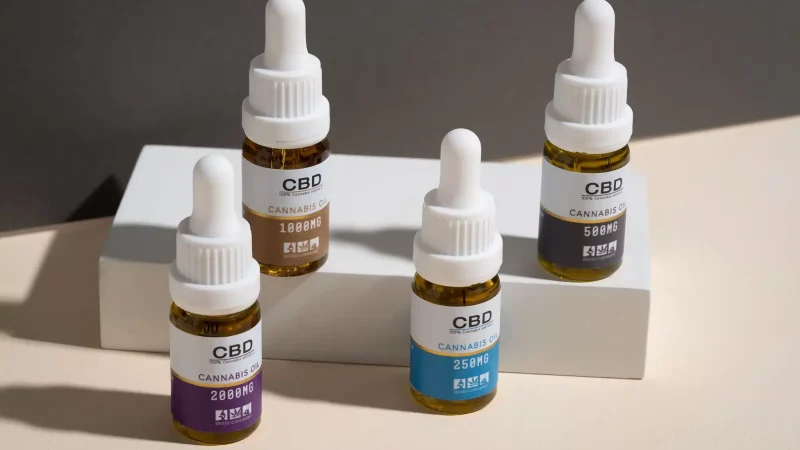 Best place to buy wholesale CBD?
The CBD sector has continued to grow in popularity over the last few years. With demand skyrocketing, and customers asking "Where to buy CBD oil?". According to a report by Brightfield Group, bulk and wholesale CBD sales are expected to reach $16 billion by 2025.
If you're interested in stocking any of our CBD ranges, please contact our team using the info below and we will be more than happy to answer any questions you may have.
We're here if you need anything.
We promise, our support agents doesn't bite.

We're available from 9AM to 4.30PM Monday-Friday, excluding Bank Holidays.

It's chock-full of commonly asked questions and answers about CBD.

It's got everything from the history of CBD to interviews and more.