These Cannabis CBDa Capsules provide an easy-to-take, single dose CBDa supplement made with 100% EU approved Cannabis sativa L. If you're looking for a quick and easy method of taking CBDa then this is a great product for you. In addition to this, if you tend to have a sensitive sense of smell and taste these capsules offer an alternative method of taking CBD without the earthy taste and smell of the CBD oil.
Sorry, you've missed out.
This product is currently out of stock!
Maintain your healthy lifestyle
These Cannabis CBDa Capsules provide an easy-to-take, single dose CBDa supplement made with 100% EU approved Cannabis sativa L.
Each packet of CBD by BRITISH CANNABIS™ Cannabis CBDa Capsules contain 300mg (10mg per CBDa capsule) of the ingredient Cannabidiolic acid (CBDa). Designed cbd tablets (CBDa) to be swallowed orally, this product pairs perfectly with our Canabidol™ Cannabis CBD Oil.
We have all heard of the notorious CBD, but did you know that CBD has a precursor called Cannabidiolic Acid (CBDa). CBDa is the compound you would mostly find in fresh hemp (the raw hemp if you like).
CBD is an outcome of decarboxylation. This process of heating raw hemp (containing CBDa), resulting in the removal of the carboxyl group, and so CBDa becomes CBD. 
CBDa is a different compound to CBD, research suggests it effects the body differently to CBD. Reacting differently to the body's complex network of receptor sites, also known as you endocannabinoid system.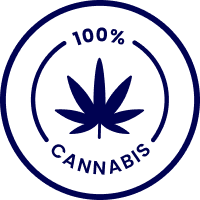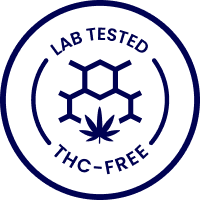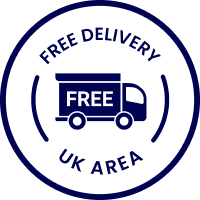 Free next working day delivery (UK) available when you spend £20 or more.
Once your order has been placed you will be sent updates on your delivery. Door-to-door tracking and unbeatable CBD. 
Please note: Order must be placed before 2pm. Some UK postcodes are exempt from next day delivery. 
Caution: For external use only. Avoid contact with eyes. Do not apply to broken or irritated skin. If skin sensitivity occurs, discontinue use. Store in original packaging. Consult your healthcare professional before using if you are pregnant, looking to become pregnant or are breastfeeding. Our products are not intended to diagnose, treat, cure or prevent any disease.
IN AN EXCLUSIVE PARTNERSHIP WITH BRITISH CANNABIS™
Your CBD GUIDE
With Dr. Christian Jessen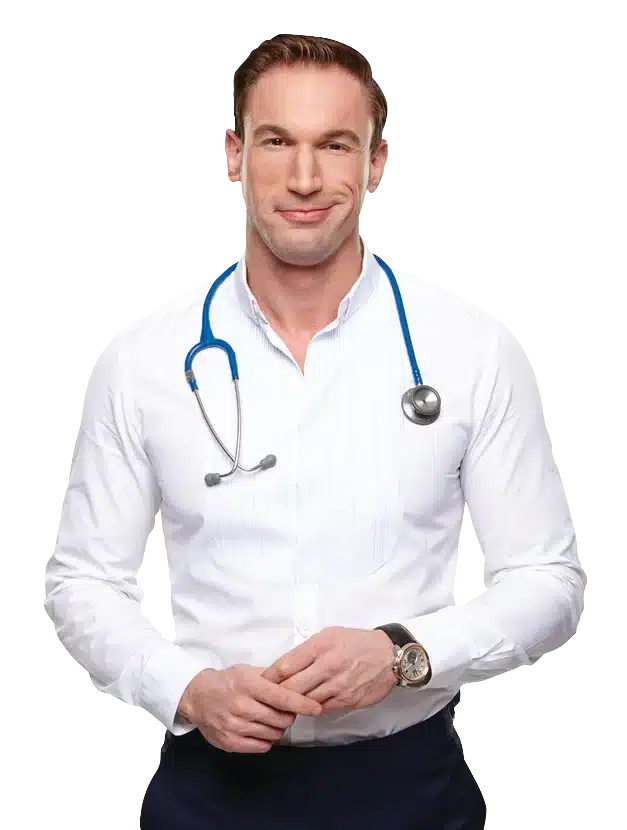 Reviewed by 12 customer(s)
⭐⭐⭐⭐⭐

They help me feel more grounded and relaxed, especially during hectic days. I appreciate the convenience they offer, but the effects are not instantaneous. It takes some time for them to kick in, so it requires a bit of planning ahead. Nonetheless, they have definitely become a natural part of my daily routine that helps me stay calm and productive

Decent product

These capsules have become a part of my daily routine, and they definitely help me relax after a long day. I appreciate how convenient they are to take, and they don't leave me feeling drowsy. However, the effects are not as pronounced as i expected but it's a decent addition to my wellness regimen.I definitely repurchase and would recommend it to other people looking to unwind.

I'll definitely be repurchasing

They help me relax and fall asleep faster, and i wake up feeling refreshed and ready to take on the day. They also provide me with a sense of calm and peace, I find them to be a great natural remedy that helps me get through my day without feeling overwhelmed.

Highly recommend giving them a try!

I can honestly say that they're some of the best natural supplements I've ever taken. My energy levels have increased, I feel more focused and calm, and I'm sleeping better at night, overall I'm feeling much better.I'm really enjoying the benefits of these natural supplements

High quality capsules

I take them every morning and they help me start my day on the right foot.The capsules are easy to take, and I can tell that the quality of the product is high, they are doing what they are supposed to do. I have more energy throughout the day, and I feel that my overall health is better.

Provide the relief I need

I take them regularly and have not experienced any negative reactions. I have recommended these capsules to several of my friends and family members and they have all reported similar positive experiences. I am very pleased with the results

Relax and sleep deeper at night

I feel more relaxed and my sleep is deeper and more restful. The effects have been calming and have allowed me to take a step back and look at things from a different perspective. I have tried several different cbd products, but these capsules are by far the most tolerable for my sensitive senses.

Helped me feel more relaxed

These capsules are a great option for anyone looking to try cbd for the first time like myself. They are a great way to get my daily dose of cbd without having to worry about the taste. I definitely recommend these capsules to anyone looking to try out cbd for the first time.
Why choose CBDa Capsules?
With the increasing interest and demand for cannabidiolic acid (CBDa), CBD manufacturer BRITISH CANNABIS™ has produced this unique product containing beneficial and therapeutic phytocannabinoids, terpenes and flavonoids.
Each raw capsule contains 300mg (10mg per CBDa capsule) of the ingredient Cannabidiolic acid (CBDa). Feel the difference of CBD by BRITISH CANNABIS™ CBDa formula in a convenient capsule form.
More importantly, they're sourced from hemp cultivars bred specifically in Portugal. So, if you're looking for CBDa capsules that are as close to nature as possible, with a slower onset than drops but long-lasting effects, try these vegan capsules. They're ideal for those who have difficulty administering drops, or who are sensitive to taste.
Yet another all-natural, premium BRITISH CANNABIS™ product. Encompassing all the highest-quality pure CBD goodness, these products will change the way you see cannabis cosmetics forever.
Each batch made is tested for cannabinoid accuracy and purity, and THC-free status. All our products are safe and 100% complaint. 
For more information about the health benefits, dosing, and legal status of our other CBD products, click here.

FEATURES:
Available in two mid to high cannabinoid concentrations.
Made with specifically grown Cannabis sativa L. high in cannabidiol (CBD).
Non-GMO and Vegan Certified
Made with organically. grown quality ingredients.
Lab tested for cannabinoid accuracy and purity. 
Made in Britain. 
Our formula has been awarded multiple awards for best CBD product.
Our CBD products are manufactured in a certified facility based in the UK.
IS CBD (Cannabidiol) LEGAL?
CBD is the non-intoxicating extract from the cannabis plant, available in many products including oils and cosmetics. It is completely legal from licensed producers in the UK, like CBD by BRITISH CANNABIS.
WHAT IS SPECIAL ABOUT CBDa CAPSULES?

We have all heard about CBD, but did you know that CBD has a precursor called Cannabidiolic Acid (CBDa)? CBDa is the natural form of CBD derived from hemp plants.
Hemp naturally has a high concentration of CBDa, and the fresh form CBDa can be preserved by keeping it away from light, heat, and air. So, if you're looking for the most natural, unprocessed CBD possible, raw CBDa capsules are your best bet.

WORKING WITH THE COMMUNITY
All of our cannabis industry know-how and experience here at BRITISH CANNABIS™ is embodied at our research and development cannabis farm, based in Portugal, where we work with a small community harvesting Cannabis sativa L. to bring you these premium CBD products.
Having perfected our own cannabis cultivation, supporting product research and development, we can dynamically and compliantly respond to every change in industry regulations; enabling BRITISH CANNABIS™ to bring to market the most effective cannabis supplements and cosmetics possible.

BENEFITS OF CBD OIL
CBD can improve and encourage human health, body and mind equilibrium, interacting with a number of essential neurotransmitters, enzymes, and other biochemical tools. Scientists suggest that CBD and other cannabinoids head directly to the parts of the body and mind where an imbalance is present to restore homeostasis in that area.
WHAT ARE THE BENEFIT OF CBDa CAPSULES?

Several beneficial properties of cannabidiolic acid are found in cannabinoids. When CBDa interacts with the body's endocannabinoid system, balance and optimal functioning are achieved. Many bodily functions are positively affected by this, including appetite, metabolism, immunity, sleep quality, and more.
Studies suggest CBDa has anti-inflammatory properties similar to those of other cannabinoids, but without the side effects of pharmaceutical NSAIDs.
CBDa exerts many of its beneficial effects due to its strong interaction with the brain's serotonin receptors, suggesting that it could more effective than CBD for certain conditions, such as seizures and depression.

SAFETY FIRST:
Our CBD range has been developed for the pharmacy sector. Want to learn more? CBD by BRITISH CANNABIS™ offers a range of CBD products that meet the exacting standards required by pharmacists for the retail sale of CBD, so there's no need to worry.
One of the longest-standing brands in the UK, CBD by BRITISH CANNABIS™ has spearheaded the industry with its dedication to excellence, passion for compliance and commitment to suppling CBD products you can trust and rely on.