CBD by BRITISH CANNABIS™ wants to give back and we are looking for 1 deserving winner to gift a strength bundle of CBD products that are worth £344 
You are having a chance to have all the products below: 
Drop half a pipette (0.5ml) per day, and discover the 100% Cannabis Sativa L for the greatest CBD experience that helps you to promote general health and well being 
Every drop of our RAW Oil can deliver phytocannabinoid-rich cannabis extract, high in naturally derived cannabinoids, flavonoids, and naturally occurring terpenes 
Made by specifically bred cannabis that contains high purity cannabidiol and other natural compounds. CBD capsules are the best method of taking CBD  
With the CBD plant-based extract and natural fragrance, CBD Rescue Cream is chosen to repair, restore, and soothe your skin 
CBD patches provide a more consistent solution than other topical methods. Patches stay on the skin, delivering CBD longer to our bodies 
Talking about CBD, it's much better to gain more knowledge about how it works on each other's bodies. Get to know CBD and win the products soon .
Enter your  Name and Email address to sign up to our mailing list.
This will automatically give you one entry into each months CBD Giveaway.
Enter to win CBD Strength Bundle Giveaway worth £344!
No purchase necessary. Applications are open from

8am (BST) on 01/07/2022 until 11:30pm 31/07/2022

.

Any applications outside this period will not be counted.

One person will be chosen to receive:
• 1 pc of 2000mg – 100% Cannabis CBD Oil (Refined)
• 1pc of 2000mg – 100% Cannabis RAW Cannabis Oil
• 1pc of 1000mg – 100% Cannabis CBD Capsules
• 1pc of 500mg – 100% Cannabis CBD Cream
• 1pc of 500mg – 100% Cannabis CBD Patches
The gift is not transferable, re-saleable, or exchangeable. There is no cash alternative.
Participants are encouraged to follow or like CBD by BRITISH CANNABIS on Facebook, Instagram or Twitter.
The promoter reserves the right to substitute any of the prize products subject to availability.
This prize promotion is open to UK residents (England, Scotland, Wales and Northern Ireland) aged 18 years or over.
The winner will be contacted via the email address used to apply. If a response is not received within 48 hours, the right to claim the gift will be lost and the promoter reserves the right to re-award the gift(s).
No entries from agents, third parties, organized groups, or applications automatically generated by computers will be accepted. No incomplete or corrupted entries will be accepted. Any entries not in accordance with the entry instructions will be rejected.
Any entries containing offensive or inappropriate content will be removed.
By entering participants will be deemed to have accepted the terms and conditions.
The Promoter reserves the right to amend, alter or terminate this promotion at any time due to circumstances beyond its control.
By entering participants are giving their consent for feedback and comments to be shared by CBD by BRIITSH CANNABIS on channels including but not limited to, social media and website content.

The winner is required to send a selfie with the prize and the promotor is

entitled

to post it on our social media and website.

Promoter's Privacy Policy.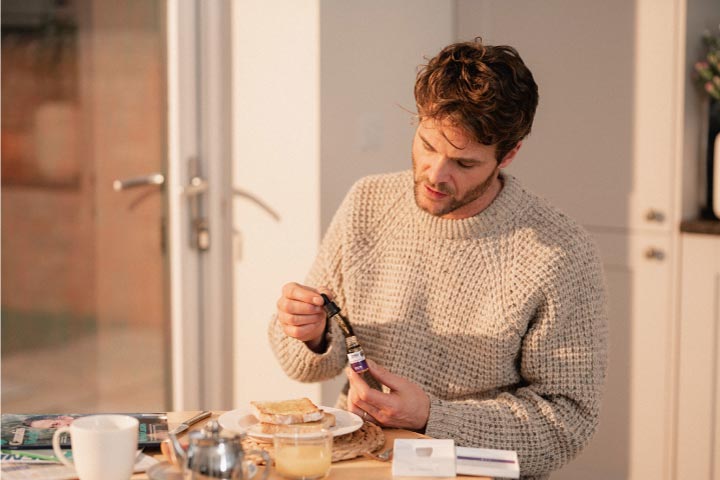 Winner Selection & Announcement
The winning entry is chosen randomly from the pool of total entries received during the giveaway period.
The winner is announced 7 days after the giveaway ends.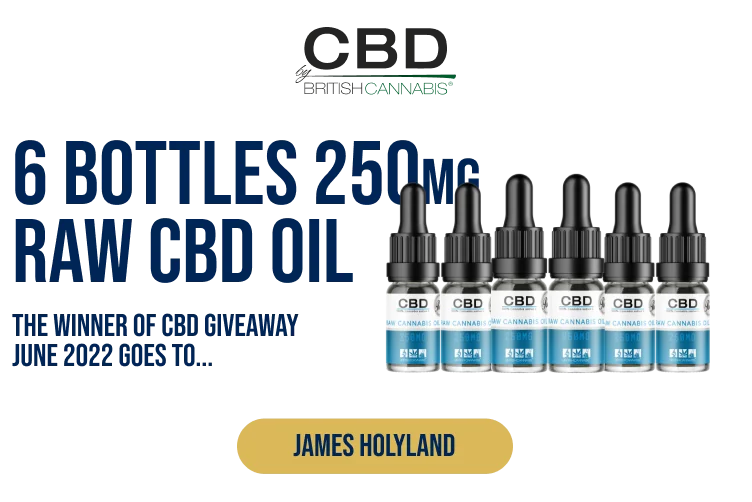 During this beautiful day, we are so excited to announce the winner of CBD Oil Giveaway.
Congratulations, James Holyland
You've won 6 bottles 250mg RAW CBD Oil.
Follow all the steps to claim your gifts now.
————————————
Keep in touch with us for the upcoming giveaways!
We still have  a  lot more of fantastic prizes and we assure that you will have another chance to win the next giveaway