One Month's Supply | 100% Cannabis Oil (RAW)
Brand: CBD by BRITISH CANNABIS™

FREE delivery
Tomorrow
, Oct 04, Order within 1 hrs, 43 mins.
Details
/ Month
and 1 Month free trial
and

£

29.98 Sign up fee
Order A Month's Supply Save 25%
Get 50% Off Your First Month
Order A Month's Supply Save 25%
Get 50% Off Your First Month
SUBSCRIBE & SAVE 25% WITH FREE DELIVERY

Looking to save time and money while ensuring a steady supply of high-quality CBD cannabis oil? Try our subscription model today and receive 50% off your first order, with each subsequent delivery providing a one month's supply of premium CBD oil at 25% off.
 Vegan Certified  |  THC Free  |  Lab Tested 
CBD by BRITISH CANNABIS™ products meet the exacting standards required by pharmacist for the retail sales of CBD.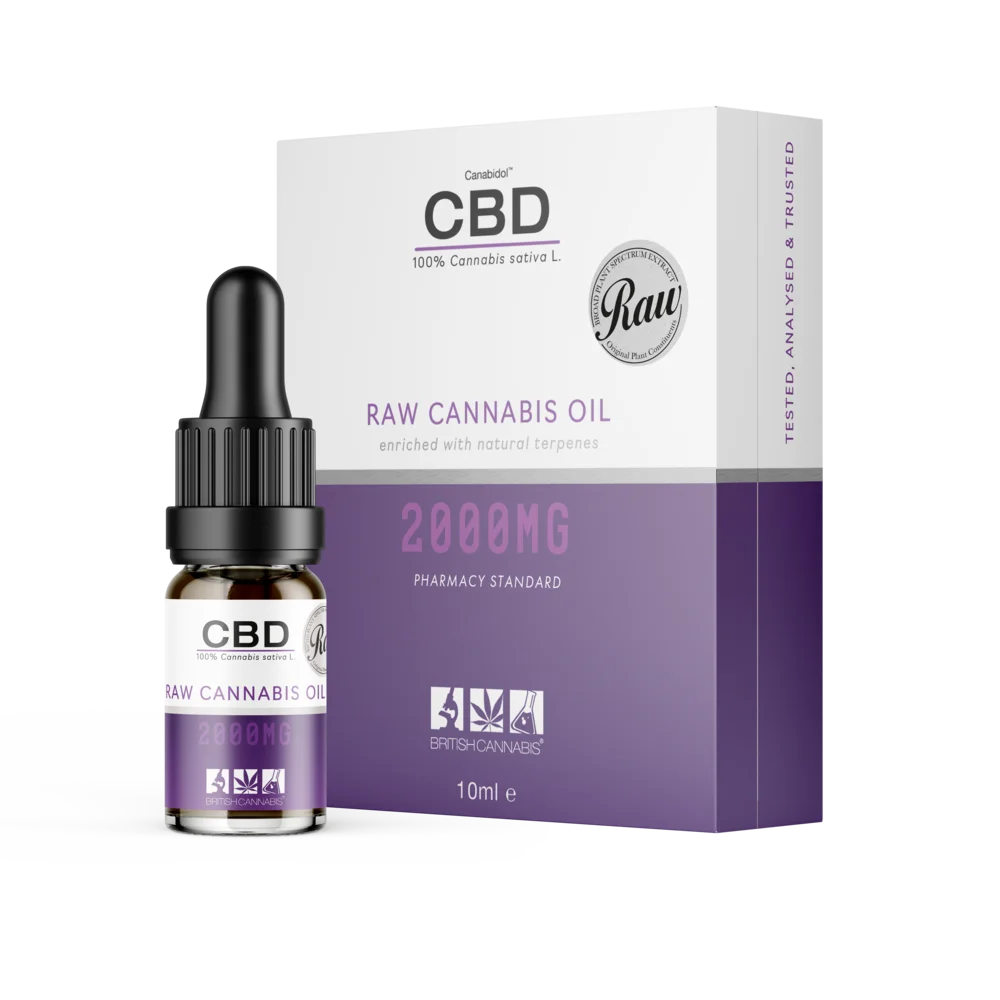 Experience the Power of RAW CBD Oil From the UK's Leading Supplier
Unlock the natural benefits with this broad plant-spectrum RAW Cannabis Oil. Try nature's best, 2000mg CBD oil bottled just for you right here in the United Kingdom today. At CBD by BRITISH CANNABIS™, we're on a mission to improve the lives of people through the power of cannabis.

Our RAW Cannabis Oil is crafted to retain the purest and most natural form of the cannabis plant. As its name suggests, this oil is 'raw' by nature, with a deep colour and rich flavour that highlights its unprocessed essence. This formula is carefully designed to contain all of the original hemp constituents without any added plant materials, ensuring a superior quality product for our valued customers. Those looking for an oil that encompasses all the plants naturally occurring cannabis elements this is the oil for you!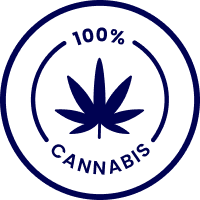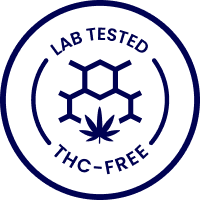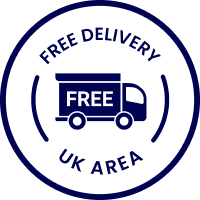 Using the pipette provided, drop desired amount of CBD oil under your tongue. Keep the CBD oil in your mouth for as long as possible to increase the bioavailability of CBD.
Swallowing your CBD oil instantly will reduce the bioavailability of CBD absorbed into your bloodstream.
For more information do not hesitate to contact us.
99.8% Cannabis sativa L., 0.2% Natural Terpene Flavourings. 
Suitable for Vegans.
RAW Cannabis Oil Dosing Information
250mg: Half a pipette (0.5ml) delivers 13mg of CBD.
500mg: Half a pipette (0.5ml) delivers 25mg of CBD.
1000mg: Half a pipette (0.5ml) delivers 50mg of CBD.
2000mg: A quarter of a pipette (0.25ml) delivers 50mg of CBD.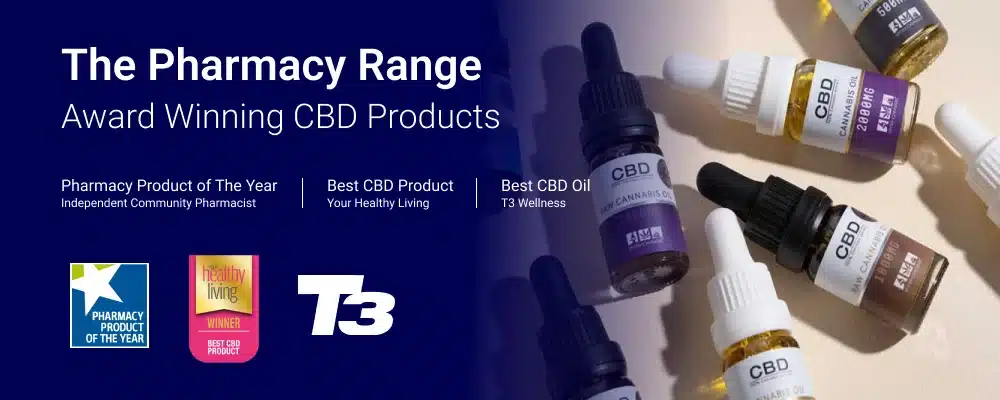 Our RAW Cannabis Oil formula delivers a full-flavoured experience, enriched with naturally derived cannabis terpenes and phytochemicals for maximum potency.
For optimal results from your RAW Cannabis Oil, we recommend incorporating it into your daily supplement routine by taking your desired dose regularly. It's important to pay attention to your body's signals and adjust the dosage and timing as needed to achieve the best results from your CBD oil

For more advice, visit our comprehensive CBD Guide in partnership with Doctor Christian Jessen. 
100% Cannabis – RAW Cannabis Oil
How long will the effects last?


Free next working day delivery (UK) is available when you spend £20 or more. Once your order has been placed you will be sent updates on your delivery.
Upon purchasing a subscription, your order will be dispatched the very next business day, and every month thereafter.
Please note: Order must be placed before 2pm. Some UK postcodes are exempt from next day delivery. 
Store product in original packaging. Store out of reach of young children. This product is not intended to diagnose, treat, cure, or prevent any disease. Food supplements should not be used as a substitute for a varied and balanced diet. Always consult your doctor if you are taking medications or have medical conditions. Not suitable for pregnant or lactating women. Do not exceed 70mg of CBD per day.
If you are a new users of CBD, we recommended starting on a low dose and gradually build up your strength and/or dose over time.
For further information on your dosage, please contact us via info@britishcannabis.org or call us on +44 (0)203 9652 420.
.